What is a pessary?
A pessary is a silicone device inserted into the vagina to provide structural support for Pelvic Organ Prolapse (POP) or Stress Urinary Incontinence (SUI).  Pessaries come in a range of shapes and sizes.  Your pessary will be selected by your Alana Physiotherapist based on the type of prolapse you have and the symptoms you are experiencing. 
Some pessaries need to be taken out every day (e.g. the cube) and others can stay in for days at a time.  How you choose to use your pessary is up to you and your Alana Physiotherapist and Gynaecologist. Some women just like to use them for sport, whilst others will wear them every day. 
When the pessary is fitted correctly you will not feel or notice it (much like a tampon) and it should give you significant improvement in your bulge/ continence symptoms.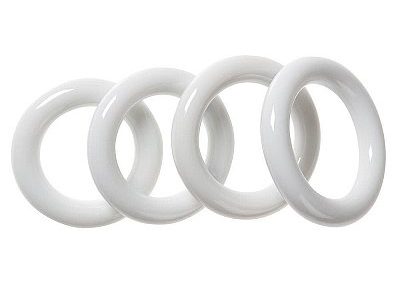 When did physiotherapists start fitting pessaries?
Substantial evidence exists supporting the effectiveness of physiotherapy conservative management of Pelvic organ prolapse and Stress Urinary Incontinence using pelvic floor muscle training.
In 2013, a new "management pathway" for POP was published, which include Physiotherapists in the fitting and management of pessaries for prolapse and stress urinary incontinence.
The Alana Physiotherapists have undertaken Post-Graduate University Training in the fitting of pessaries.
Are there any risks to pessaries?
There are some minor risks associated with the use of vaginal pessaries which you should be aware of when considering this as a treatment option.  These include:
An increase in vaginal discharge

Experiencing increased or new SUI

Bowel pressure/ bladder pressure which can affect emptying

A pressure or a graze to the vaginal skin

Vaginal infections 
Part of agreeing to a pessary as treatment for POP or SUI is the commitment to pessary self-care.  If the pessary is not cared for in line with the instructions from your Alana Physiotherapist, or left in longer than prescribed, it can lead to more serious complications such as bleeding, significant grazes or vaginal fistula. 
These risks are minimised at Alana Physiotherapy as we teach women to self-manage their pessaries, so the woman can regularly remove and clean her pessary and give her vaginal tissues a break from the pessary overnight. 
If you are experiencing POP or SUI symptoms, firstly know that you are not alone, and secondly that pessaries can be a really effective part of your treatment to help get you back to doing the things you love.